Ceramic Flame Arrestor
Zero maintenance batteries have revolutionized the lead battery industry. One of the components is a special ceramic flame-proof filter disc. these are discs with perfectly tailored pore size and porosity, press fitted into the cap.
KEY FUNCTIONS
Flame Arresting:
In an event of sparking outside a battery, Endura's Ceramic Flame Arrestors prevent the propagation/ingression of the flame from outside to inside by its matrix of uniform pores that quench the flame. This provides an extinguishing barrier to the ignited flame.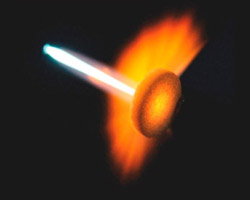 Zero Top-up:
Small & uniform pores along with the water repellent property prevents depletion of electrolyte through the pores. water vapour condenses and falls back into the battery.
Porosity and Pore Size:
Pore size is controlled by precise control of the grains used. Since bound formation is by sintering and not through fusion; the pore volume can be controlled precisely with minimal variation from batch to batch. The precise control of pore size allows tailoring permeability as per customer requirements. Porosity is maintained between 45-50%. Pore size is maintained between 150-200 microns.
Venting:
Tailored pore size and pore volume ensures controlled venting of gases and heat developed during charging. Thus, preventing the build-up of gasses that can otherwise lead to an explosion
Acid Resistant:
Endura's Ceramic Flame Arrestors are formed by sintering at very high temperature(1500°C), thus making them highly resistant to corrosive acids.
Strength:
The curshing strength of Endura's Ceramic Flame Arrestors is 150-200kg/cm2.
KEY FEATURES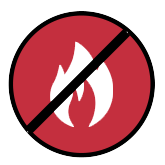 Completely Flame - Proof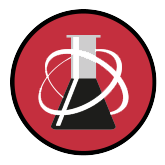 Excellent acid resistance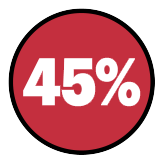 Porosity (%) of 45 ± 5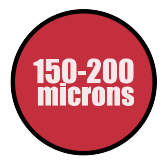 Uniform pore size
of 150 - 200 microns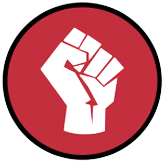 Very high strength with
CCS value of 150 - 200 kg/cm2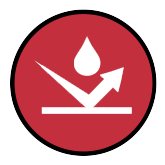 Very stable water repellency
in acidic conditions
WHY ENDURA'S CERAMIC FLAME ARRESTORS?
| | | |
| --- | --- | --- |
| | Polymer | Ceramic |
| Flame arresting | Melting point of Polypropylene is very low. In an event of a fire, the disc can melt when in contact with the flame. | Melting point of Endura's Ceramic Flame Arrestors is >20000C. In an event of a fire, the disc will work as an excellent barrier. |
| Strength | The strength of a polymer disc is limited. | The crushing strength of Endura's ceramic disc is 150-200 kg/cm2. The disc can be easily inserted without breakage. |
| Resistance to sulphuric acid | Polypropylene is susceptible to a liquid oxidative degradation mechanism which leads to charring and brittle failure. | The ceramic bond is formed by sintering at very high temperatures and not by alkali fusion. The absence of alkali makes the ceramic discs highly resistant even to highly corrosive strong acids even at elevated temperatures. |
| Uniform pore size | Since polymer discs are manufactured by fusion technique, extremely precise control in processing is required, otherwise the pore size and pore volume can vary significantly. | In Endura's ceramic discs, the pore size is controlled by precise control of the granulometry grains used. Since the bond formation is by sintering and not fusion; the pore size and pore volume can be controlled precisely with minimal variation from batch to batch. |
| Permeability | Variation in pore size and pore volume can significantly affect the permeability. | Uniform pore size and porosity leads to precise permeability with minimal deviation. |