Forehearth color concentrates
Amongst our technologically advanced product portfolio. Forehearth Colour Concentrate / Glass Corcoran is one of our versatile products. being one of the largest ceramic tile manufacturers in India. we have a deeper understanding of the coloring properties.
What is ForeHearth Colouring (FHC) Technology?
Introduction, melting and dispersion of colorants in the Forehearth channel instead of the glass tank.
Allows one or more forming machines to produce individual colors without a full tank changeover.
A flexible color operation can be created without sacrificing the economies of large scale tank production
Almost all tank colors can be made also by FHC.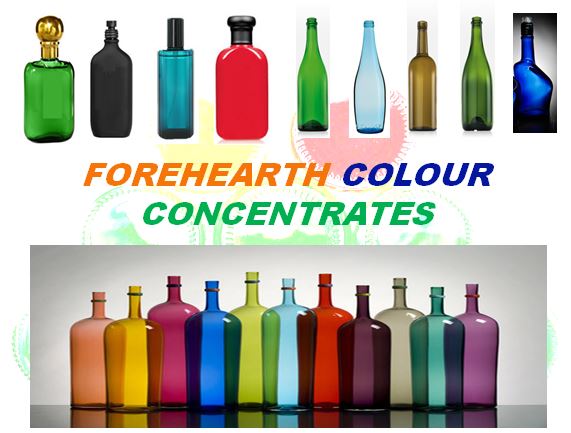 Why Color in the Forehearth?
Flexibility
No need to color the entire tank.
Perfect for short-run color campaigns.
Can switch colors more easily than in the tank.
Cheaper to switch dark colors back to flint.
Allows cost-effective colored glass to be made near to the market.
A viable alternative to consolidating color production in tanks which may be far from the market.
Fits with current moves to rationalize and reduce the number of glass plants and tanks.
Small and large forehearth applications.
Increases productivity
Reduced downtime during color changes.
Less production losses.
Color changeover times reduced from days to hours.
Can continue to run flint on other lines while producing color.
Faster customer response time.
Lower total coloring costs/ton.
Markets & Applications
Cosmetic Bottles
Perfume:
Ralph Lauren Polo, Polo Sport, Davidoff, Avon, Nivea, CK, Gillette, Calvin Klein) etc.
Colours used:
Emerald green, cobalt blue, copper blues, pink, amethyst, violet, black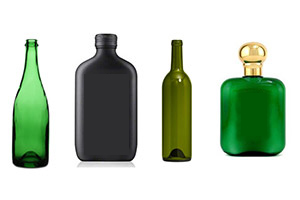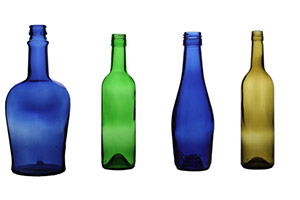 Beverage Containers
Soft drinks:
Georgia Green Coke.
Wines and spirits:
Champagne, Bordeaux, Bacardi, Whiskey
Mineral waters:
Clearly Canadian Emerald green, dead-leaf green,cobalt and copper blues, olive, amethyst, black, etc...
Why ENDURA Forehearth Color Concentrates
Developed by intensive in-house research & development.
Used for bulk production in pioneer glassware industries.
Being one of the largest ceramic tile manufacturers, we have a deep understanding of the coloring properties.
No dust generation due to spherical shape of concentrates.
Established & reliable brand.
Consistency & uniformity in every batch.
Application and after sales support.
High colour intensity.
Just in time delivery.
Colours Developed & Commercialised
| | | | |
| --- | --- | --- | --- |
| # | PRODUCT | COLOUR | APPLICATION |
| 1 | FCC 101 | Cobalt Blue | Perfume |
| 2 | FCC 102 | Black | Perfume (Calvin Klein) |
| 3 | FCC 103 | Green | Perfume |
| 4 | FCC 104 | Cobalt Mid Blue | Beverages (Antiquity) |
| 5 | FCC 105 | Dead Leaf Green | Beverages |
| 6 | FCC 106 | Light Blue | Beverages |
| 7 | FCC 109 | David Off (Men) | Perfume |
| 8 | FCC 110 | Champagne Green | Beverages |
| 9 | FCC 111 | Emerald Green | Beverages |
| 10 | FCC 112 | David Off (Women) | Perfume |
| 11 | FCC 113 | Grey | Beverages |
| 12 | FCC 114 | Georgia Green | Beverages |
| 13 | FCC 115 | De-colouriser | --- |
| 14 | FCC 117 | Feel+ve concentrates | Any Glass Bottle |
| 15 | FCC 118 | Antique Green | Beverages |
| 16 | FCC 119 | Phonix Blue | Beverages |