Natural Resources
Grade : EN-PF | Form : Powder Grains , Chips
Feldspar (predominantly orthoclase phase) is one of the forms of feldspar.
It is a silicate of aluminum containing potash, soda etc which forms with even cleavage planes. This feldspar is distinguished from the other form by its content of potassium.
Endura offering fine quality high purity feldspar both lumps and powder form .Our product has always stand distinct with its uniqueness in comparison with other competing products.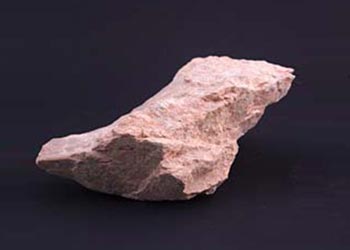 The salient features of our product are
High alkali content and balanced chemistry speed up the transition rate of glass phase in vitrified tiles.
Improve the maturity at desired temperature and also imparts better compactness.
Increase the fired flexural strength in the tile body.
Homogeneous particle size distribution exhibits better thermal properties.
Stabilize the firing temperature with broad thermal range.
Contribute good whiteness and glossiness.
PHYSICAL PROPERTIES
Properties
Grade
Physical Color
White.
Size Specification( Mesh)/mm
200,16-100, 0-3mm
Specific Gravity
2.5
Vitrification at 12000C
Excellent
Color Value
spectrophotometer
white
L*-73-76,a*-1.6-2.2,b-2.5-3.5
Chemical Analysis
Constituents
Range ( %)
SiO2
64 - 66
Al2O3
18 - 21
Fe2O3
0.1 - 0.2
CaO
0.11 - 0.31
MgO
0.42 - 0.62
Na2O
1 - 3
K2O
10.-11.
LOI @10000C
0.5 - 1